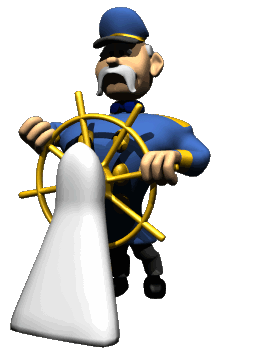 HIRING A CAPTAIN
STEVE SHARKEY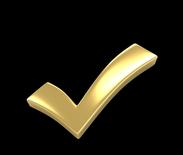 As a new boat owner, your number one responsibility is to learn everything about your new boat. One way to do this is to hire a captain to help with a safe and educational boat delivery. A professional captain will perform a system's check, monitor the engine's, keep an eye on the weather, devise a float plan, and keep a log of your trip.
You can find a professional delivery captain by asking your boat dealer or private seller to recommend someone. Never hire a captain without meeting him or her first. Everyone on board has to get along in close quarters for what could be almost two weeks. Discuss each other needs and requirement - this is very important! Halfway through the delivery is not the time to find out that you don't like your captain.
Searching the Internet is another way to find a delivery captain. The minimum requirements you should look for in a delivery captain are: (1) resume, including a list of deliveries, (2) copy of current Coast Guard license, (3) detailed trip logs of past deliveries, (4) references, and (5) a contract that lists delivery rates. This is very important – you need to have an agreed-upon rate before the start of a delivery trip. Get everything in writing before the start of any delivery trip.
Ask the captain how long the trip should take and what he or she expects of you. A delivery Captain should have a handheld GPS, VHF radio, charts and guide book. Warning signs of trouble, or at least a lack of professionalism, are: (1) no navigational aids, (2) no documents showing deliveries, and (3) no current license. Beware of the captain who asks for full payment up front!
The owner is responsible for food, supplies and transportation back home for the captain and payment in full at the end of the trip. As for the boat, it must be sea worthy, insured, and Coast Guard ready (life jackets, flares, ships bell, fire system certified if so equipped, lift raft if needed).
It is very important to make sure that you, your delivery crew, and your vessel are insured in the body of waters to be traveled. Ask your insurance agent if you should add the captain, and/or delivery crew, to your policy.
Finding the right captain to bring along on your first trip – or every trip – will be the best money you will spend. A professional delivery captain will allow you to get out there, relax and enjoy your boat.
Regards 
Steven M. Sharkey
Professional Captain Services, Inc.
6574 N. State Rd. 7, #364
Coconut Creek, FL. 33073
Tel. 954-214-1729 
Fax 360-937-7651
steve@professionalcapt.com
www.professionalcaptainservices.com

CAPTAIN STEVE SHARKEY
AT YOUR SERVICE